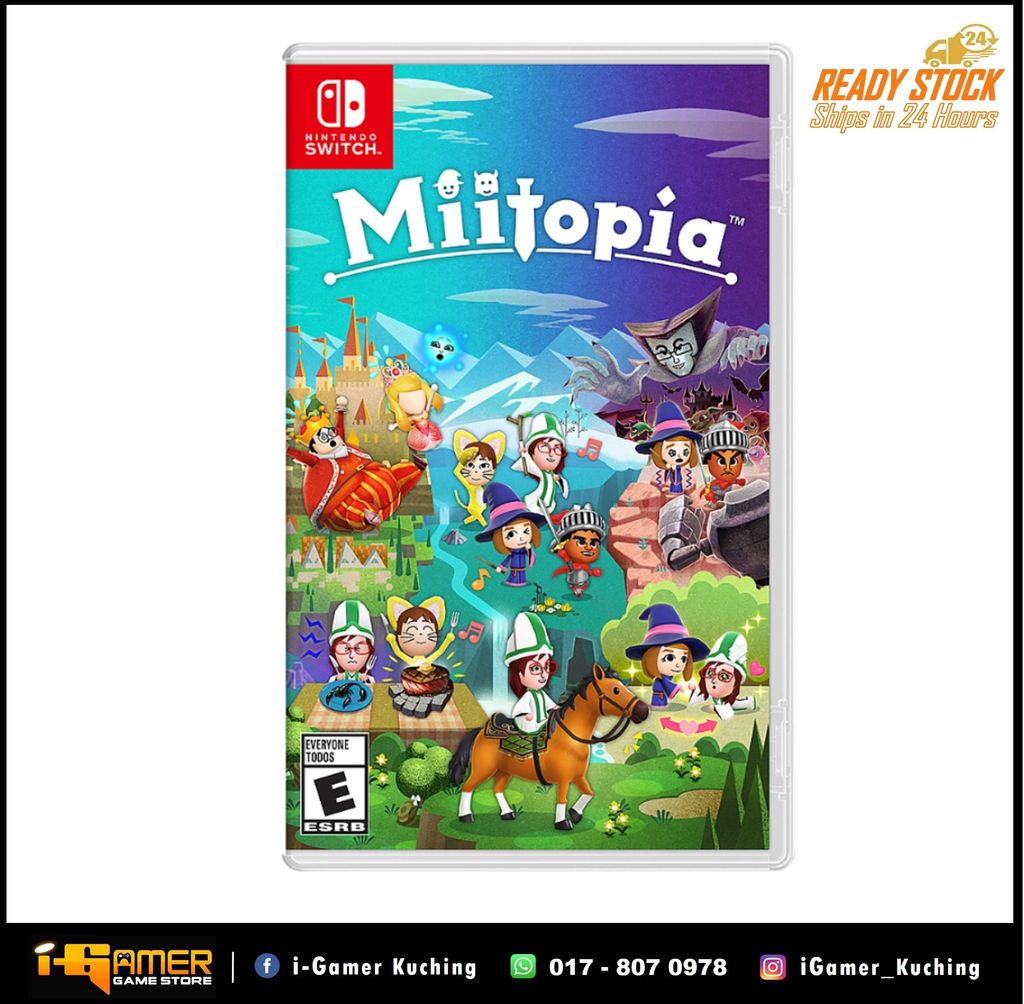 NS Miitopia
Cast your friends, family, or anyone you choose in a comedy-filled adventure to bring down the face-stealing Dark Lord! Create and customize Mii™ characters, assign them roles, and watch them come to life. Laugh along as your best friend and dear old grandma team up in the fantasy adventure of a lifetime!
Have a blast with new features—including an adorable horse pal, wigs and makeup, and more—on the Nintendo Switch™ system.
- Create unique Mii characters of anyone you'd like—from your best friend to your grumpy uncle—and assign them roles.
- Spend time with allies to become a close-knit team that helps each other out. If you can't get along, your quest may suffer for it!
- Check out some of the jobs you can assign to members of your team! There are plenty more to discover, too.
- Teamwork makes the dream work! Duke it out together in turn-based encounters on your way to defeating the face-snatching Dark Lord.
---