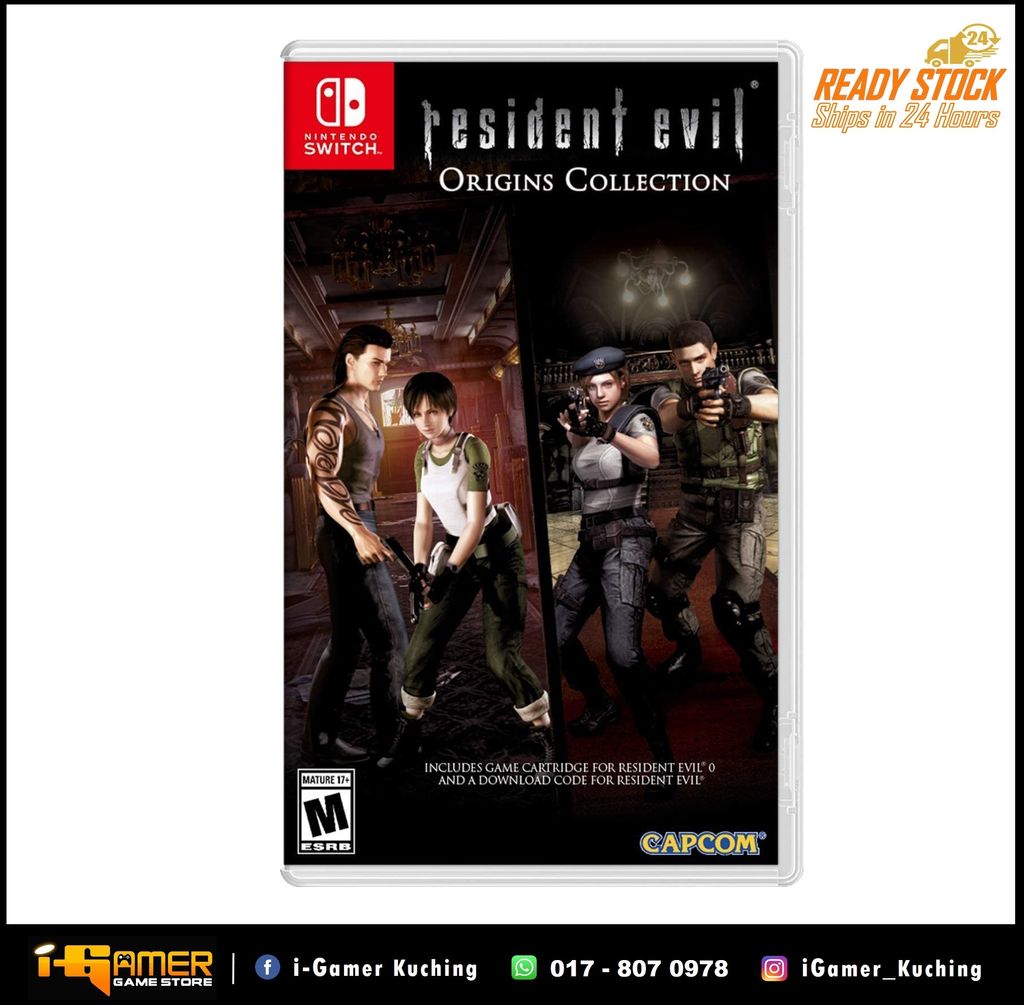 NS Resident Evil Origins Collection
Return to the series origins – Discover the truth behind the horrors in the Resident Evil mansion, as well as what led up to them, in these titles which mark the beginning of the Resident Evil timeline.
Relive the classic horror in either its original settings or modified to modern-day standards:
Experience the horror in the classic 4:3 ratio or 16:9 widescreen mode.
Play with the classic control scheme, or enjoy an alternative scheme where the character moves in the direction of the analog stick.
Also includes all previously released DLC costumes and game modes.
Play as Albert Wesker in Resident Evil 0 – After completing the main campaign, players will be able to take control of the fan-favorite series antagonist, complete with his Uroboros powers from Resident Evil 5, to wreak havoc in the all-new Wesker Mode.
Play Anywhere: Play Resident Evil Origins Collection on the go using the Nintendo Switch system's handheld or tabletop mode.
---