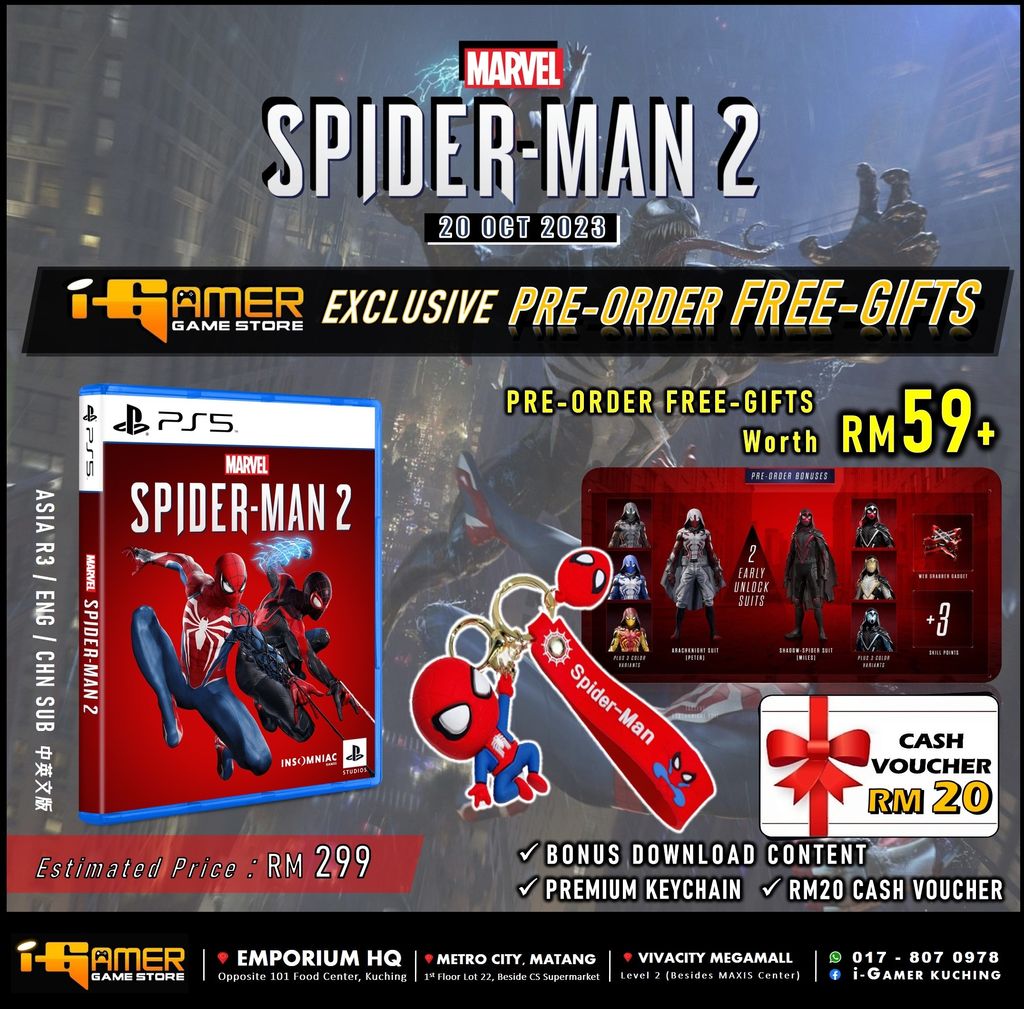 PS5 MARVEL'S SPIDER-MAN 2 (ASIA R3/ENG/CHN 中英文版)
Experience Two Playable Spider-Men and Quickly Swap between both Peter Parker, and Miles Morales as You Explore An Expanded Marvel's New York with Different Stories and Epic New Powers to Defeat the Iconic Villain Venom!



𝒊-𝑮𝑨𝑴𝑬𝑹 𝗘𝗫𝗖𝗟𝗨𝗦𝗜𝗩𝗘 𝗙𝗥𝗘𝗘 𝗚𝗜𝗙𝗧𝗦 𝘄𝗼𝗿𝘁𝗵 𝗥𝗠𝟱𝟵+ !

𝙁𝙍𝙀𝙀 Premium Keychain

𝙁𝙍𝙀𝙀 RM20 Cash Voucher
𝗣𝗦𝟱 𝗠𝗔𝗥𝗩𝗘𝗟'𝗦 𝗦𝗣𝗜𝗗𝗘𝗥-𝗠𝗔𝗡 𝟮

Asia R3/Eng/Chn Sub 中文字幕

Official Release Date: 20 OCT 2023

Estimated Price: Rm299
Welcome Visit Our Outlets / PM Us to Place Your Pre-Order

𝙞-𝙂𝘼𝙈𝙀𝙍 𝙂𝘼𝙈𝙀 𝙎𝙏𝙊𝙍𝙀

𝗘𝗠𝗣𝗢𝗥𝗜𝗨𝗠 𝗛𝗤

Opposite 101 Food Center Kuching
.

𝗠𝗘𝗧𝗥𝗢𝗖𝗜𝗧𝗬, 𝗠𝗔𝗧𝗔𝗡𝗚 𝗢𝘂𝘁𝗹𝗲𝘁

First Floor, Lot 22 (Beside CS Supermarket)
.

𝗩𝗶𝘃𝗮𝗖𝗶𝘁𝘆 𝗠𝗲𝗴𝗮𝗺𝗮𝗹𝗹 𝗢𝘂𝘁𝗹𝗲𝘁

Level 2 (Beside Maxis Center)
.

Outlets and Online Service Hours:

12:30NOON - 9PM DAILY
Place your Pre-Order with us now at: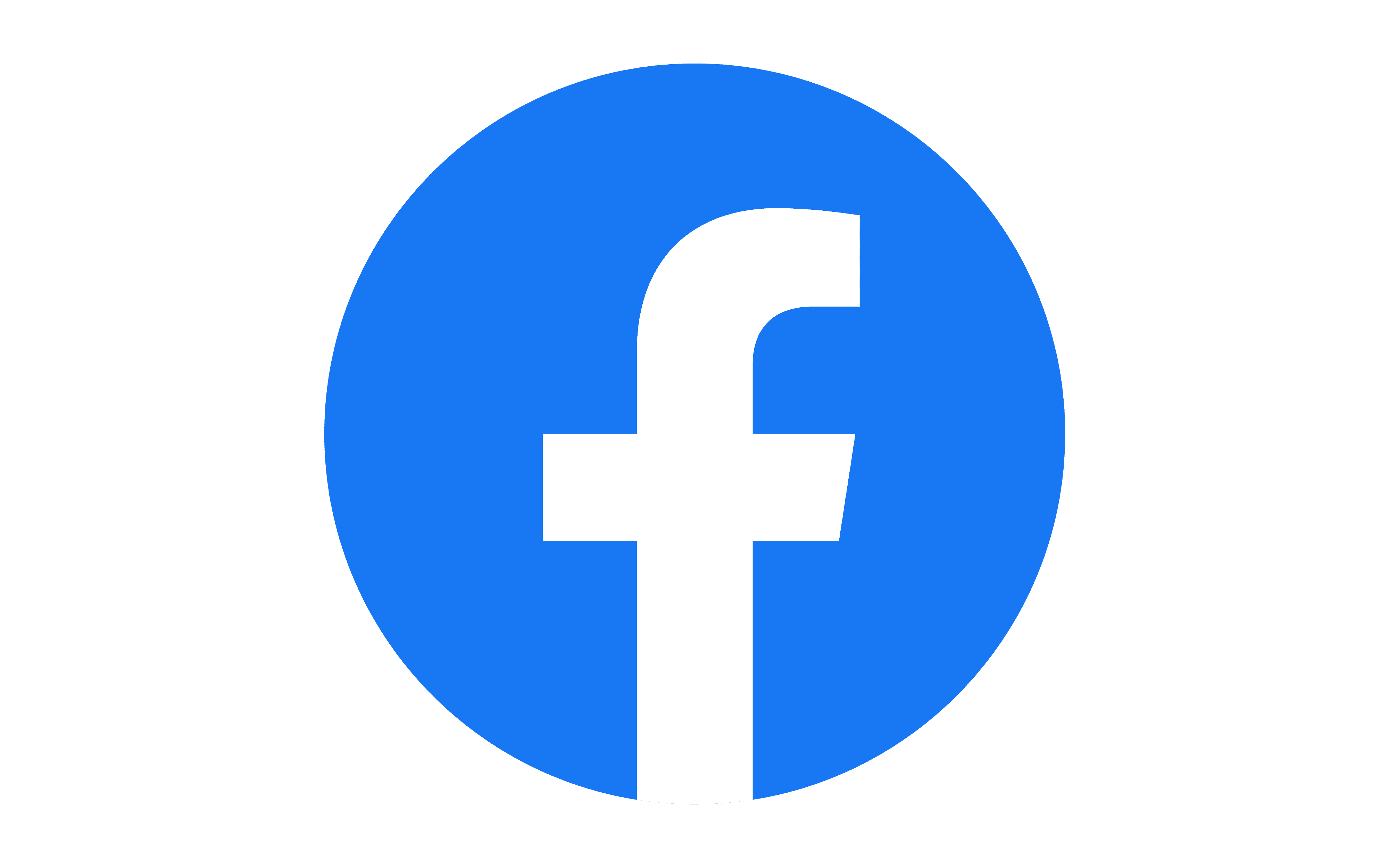 i-GAMER KUCHING (Click Link)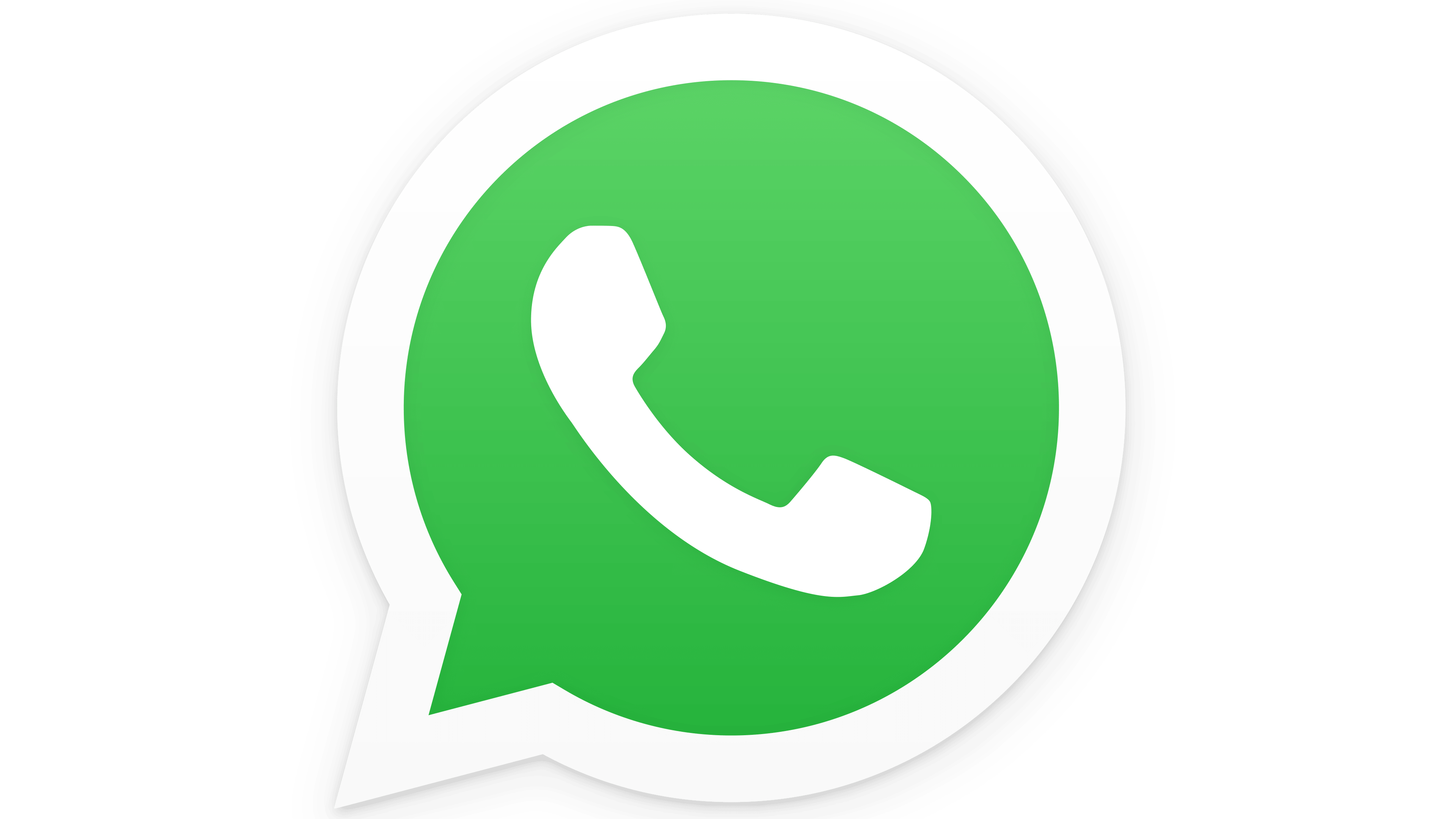 017 - 807 0978 (Click Link)
---